Pastel Rainbow Bear.
Welcome to the second week of The Bear Hybrid Series! This week's bear is the Pastel Rainbow Bear, which was my Friend Diana's @ddcreations999 suggestion. She wanted to see a mint bear. However, I went ahead and added a few more pastel colours to the mix. You can read more about The Bear Hybrid series inspiration in week one's post.
Disclaimer:
To clarify, the original pattern is not mine. I will have you refer to Lucia's blog through most of it. I've provided clickable links to the pattern, they show in blue. Every time I'll mention the Donato Bear, just click it and it will take you to the original pattern.

Pattern:
Materials:
For the full list, refer to Donato Bear.
Yarn in the following colours:

Grey
Light blue
Bright blue
Lilac
Rose
Pink
Off-white
Peach
Cream
Yellow
Mint

One green and blue 8 mm safety eyes.
Pink safety nose
Instructions.
Round Number
Colour
1-5
Leg 1- grey
Leg 2- blue
6-14
mint
15
grey
16
blue
17
bright blue
18
lilac
19
rose
20
pink
21
off-white
22
peach
23
cream
24
yellow
25
grey
26-41
mint
Nose- cream
Ear 1- Rose
Ear 2- Peach
And there you have it! The Pastel Rainbow Bear, much like the Rainbow Bear, is fairly simple modification as it only required colour changes. It's going to get even more interesting as the weeks progress so be sure to sign up for my mailing list to stay in the loop.
Bear Hybrid Series:
Rainbow Bear is a free crochet amigurumi pattern modification. It contains all the details needed to transform the original pattern linked.
Resources: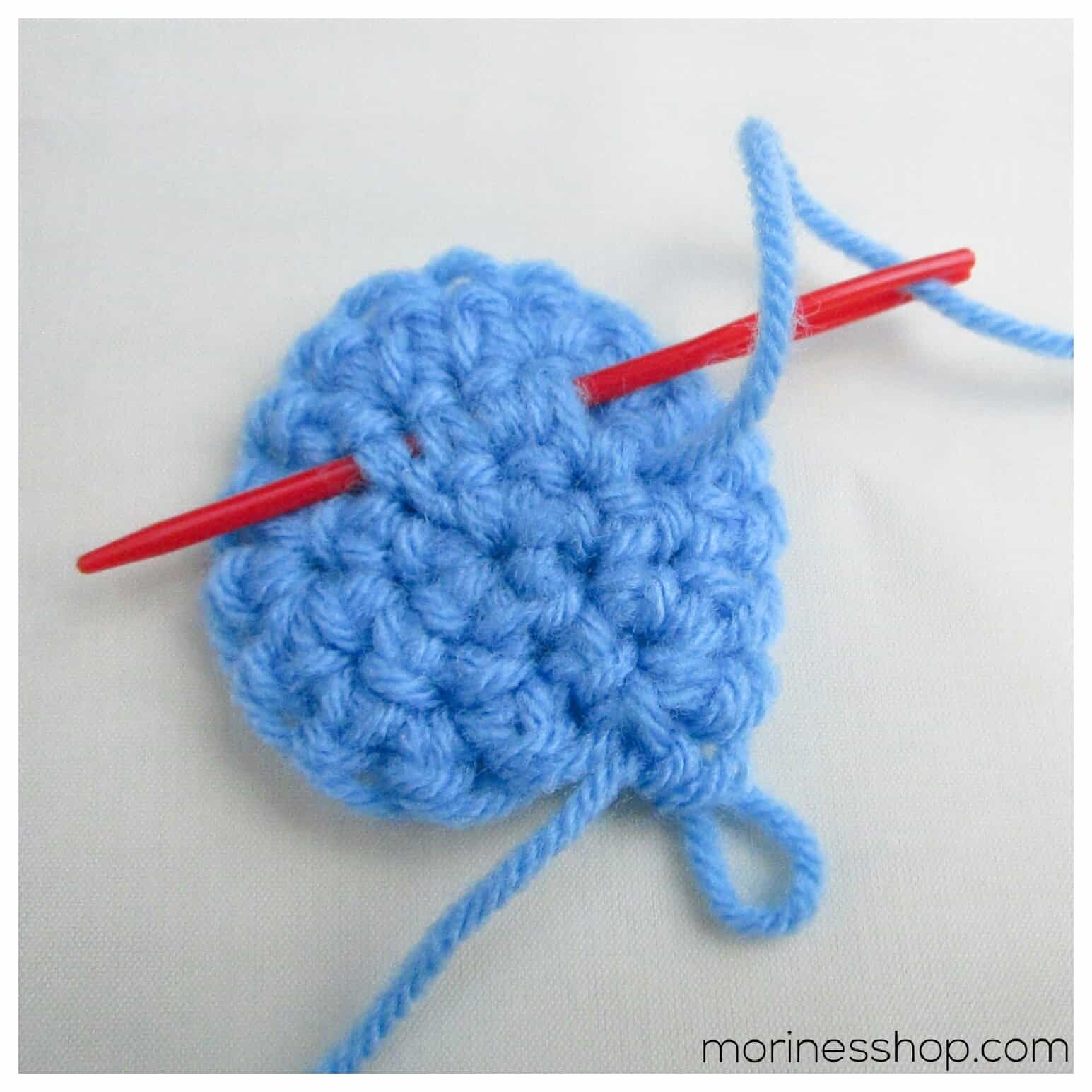 Learn how to work and secure your magic circle to avoid it coming undone as you continue with your crochet project.
Other Amigurumi Patterns:
This is a simple, beginner friendly amigurumi bee pattern. Only the wings require sewing and it's also a great way to practice colour changes, increases and decreases
Not only is this crochet biscuit pattern the perfect size for a key chain or bag accessory but also for decorating or tea party play time!
This lovely keychain pattern is a perfect gift. It works up really fast (about an hour) and is also a great scrap busting project.