Crochet Christmas tree ornaments always bring a smile to my face. I love all the cute and creative designs but also have a soft spot for the classics (read Christmas baubles and wreaths)
This post may contain affiliate links. This means that when certain links are clicked on and a purchase is made, I may earn a small commission. Please read the disclosure policy for more information.
This particular crochet Christmas tree ornament was inspired by a similar tree made of paper I saw on Pinterest a while back.
What I love about it is that not only is it a fun and super quick make (all of 15 minutes!) it has a multitude of uses as well. Besides decking out your Christmas tree and giving it a lovely modern look, you can use it to add a little extra touch to your presents or packages.
Even better, make these chic Crochet Christmas Tree Earrings based off of this pattern! They are perfect for the festive season, and especially as a last minute gift idea. However, the colour choice and delicate bead placement allow for these handmade earrings to be worn all year round for everyday wear or special occasions.
Get 15-minute Christmas Tree
15 minute crochet christmas tree
Skill Level: Beginner
Materials:
Acrylic DK yarn
4 mm crochet hook
Ten 8mm pearl beads
Scissors
2 darning needles; 1 large and 1 small
Stitches and terms used:
Ch= chain
Hdc= half double crochet
"= inch(es)
Size: With the yarn and hook specified 15-minute Christmas Tree is approximately 5″ long & 2.5″ at its widest point
Yarn alternatives: Any DK, #3 or 8 ply yarn
Notes: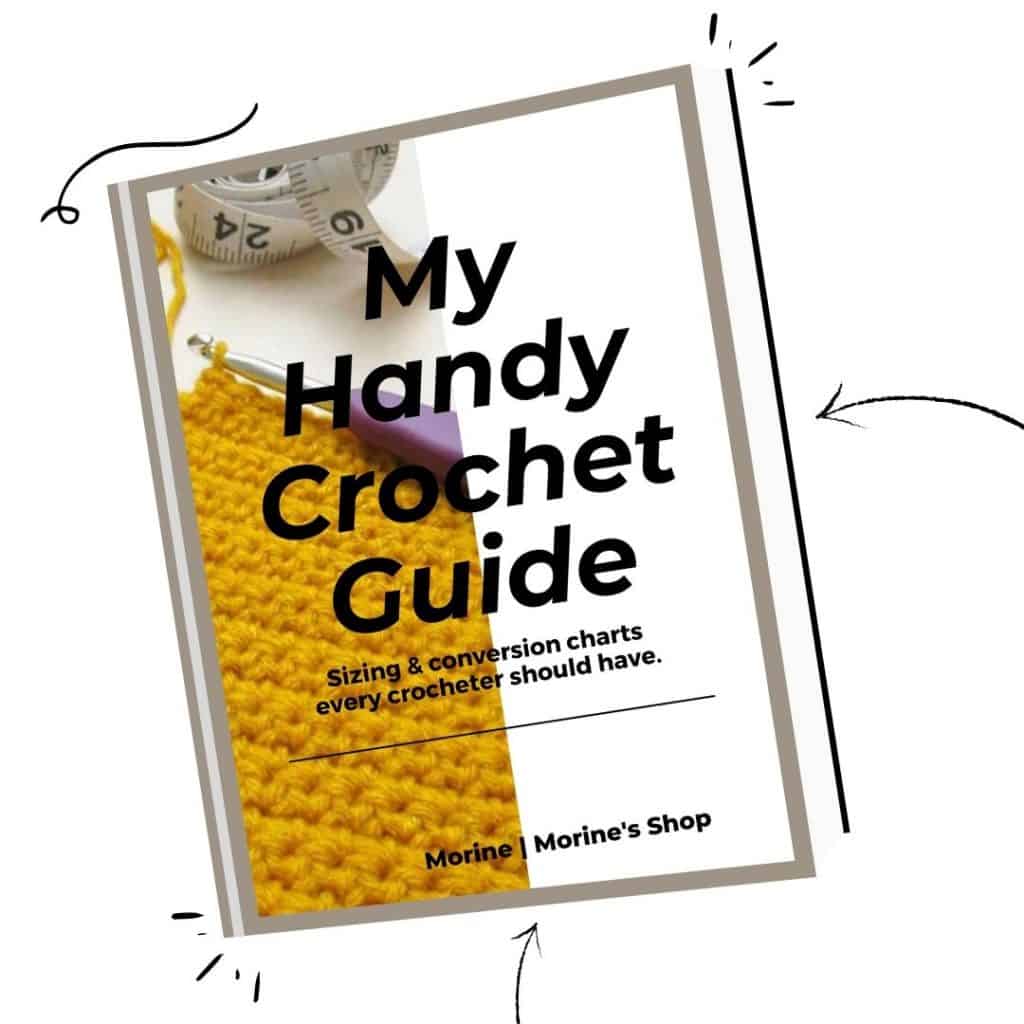 The pattern is worked in rows into the st as normal (unless otherwise stated).
Stitch totals are shown in square [] brackets at the end of each round e.g. [18] means you should have a total of 18 stitches at the end of the round.
Pattern:
With DK yarn and 4 mm hook,
Row 1: Ch 59. Starting from the 3rd ch from your hook, hdc in each st across. [57]
Fasten off. Weave in ends.
Assembly:
From this point forward, ribbon refers to the hdc strip you just made above.
Getting hold of the end of your ribbon, make a 2" fold as shown below.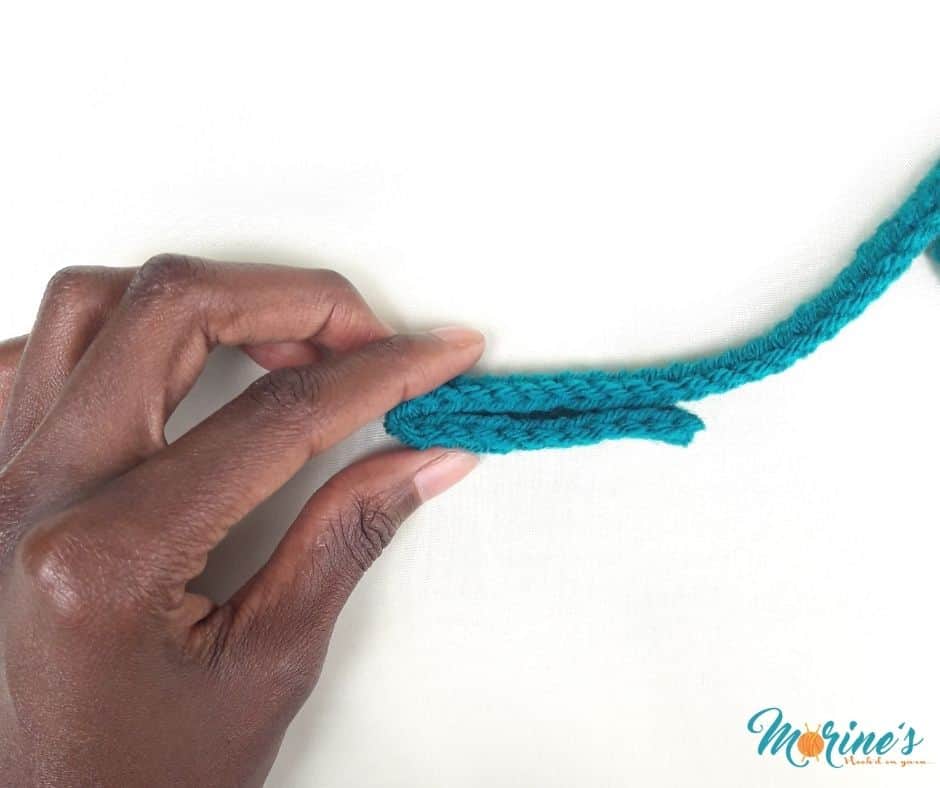 You will then continue making folds.  Each time you fold over the ribbon, make it shorter as you go up, creating your tree shape. You should have 6 folds.
Take your larger darning needle and pierce it through your tree from the bottom up to hold the folds in place.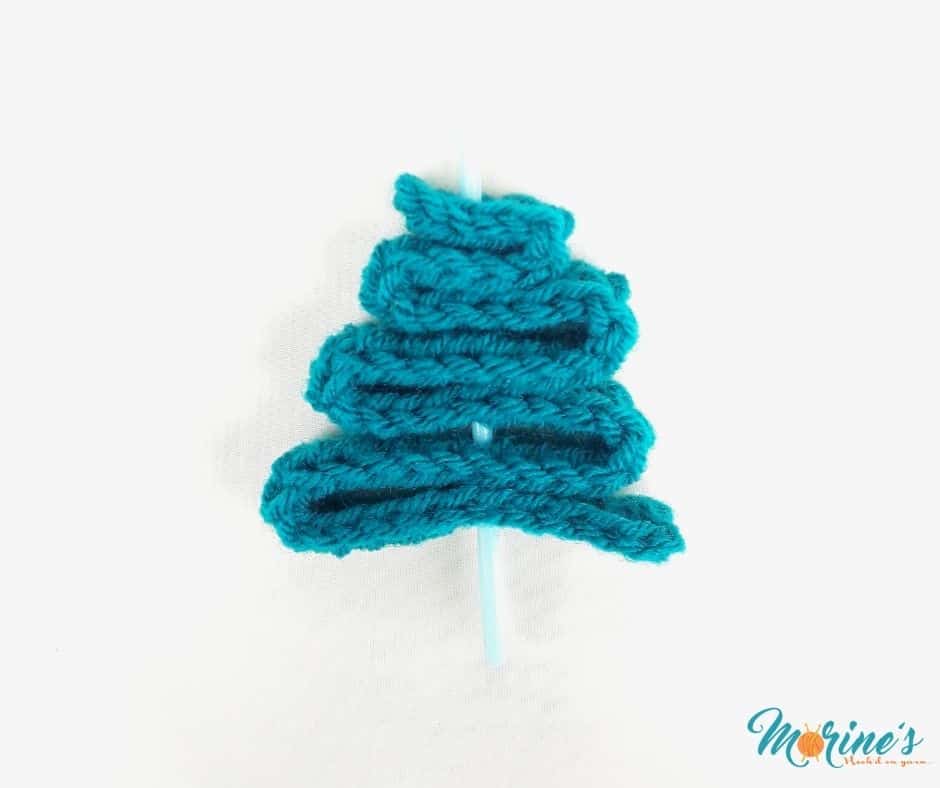 Cut a piece of yarn approximately 20" long, fold it in half and tie a knot about an inch from the folded end. Thread the smaller darning needle on the other end and insert a pearl bead.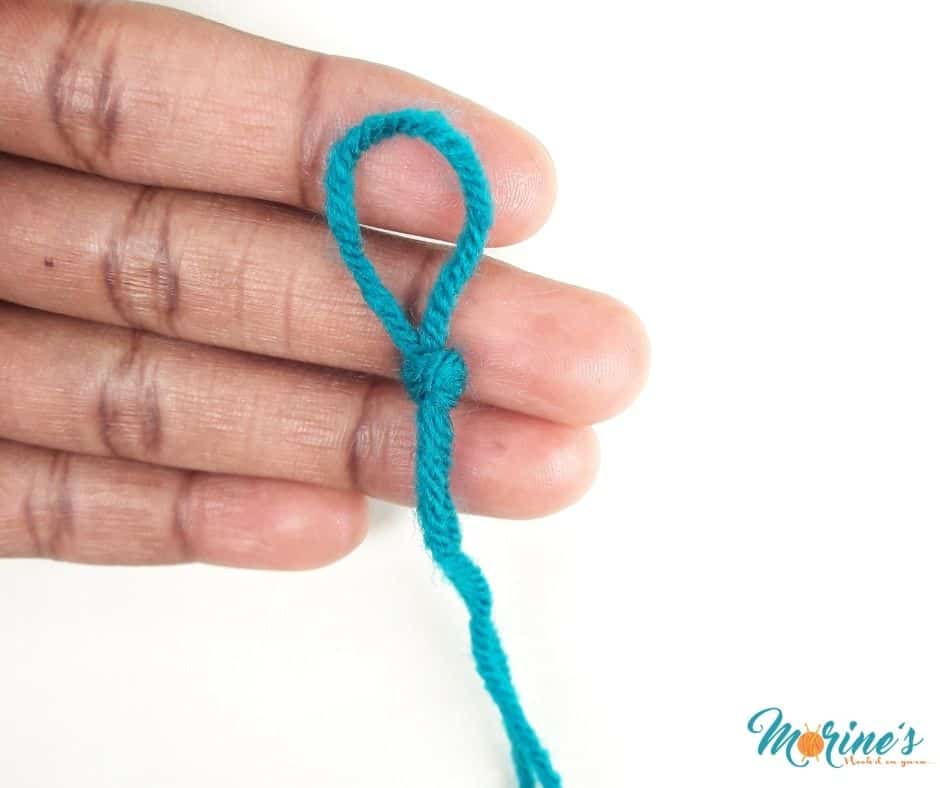 After the bead, thread on your ribbon, followed another pearl bead.
For more pronounced beads at the end, insert your needle through the front and back loops as shown below.
The remainder of the threading will be ribbon, pearl, ribbon, pearl, ribbon, etc. to the end. 
Thread 3 pearls at the base of the tree.
Tie a knot to secure the beads and snip off the excess yarn leaving a small tail.
And there you have it! A quick and easy crochet Christmas tree. These would also make just wonderful gifts!  Make one attach to it a wrapped gift for a nice modern look.