If you have been following this blog and my social media, it's no secret that I love granny squares. This year, I'm also taking part in the 100 day challenge and my theme is 100 days of Granny Square Projects. As I have been recovering from a really bad cold, I haven't had much time to crochet but this granny square bookmark has become a favourite of mine.
This post may contain affiliate links. This means that when certain links are clicked on and a purchase is made, I may earn a small commission. Please read the disclosure policy for more information.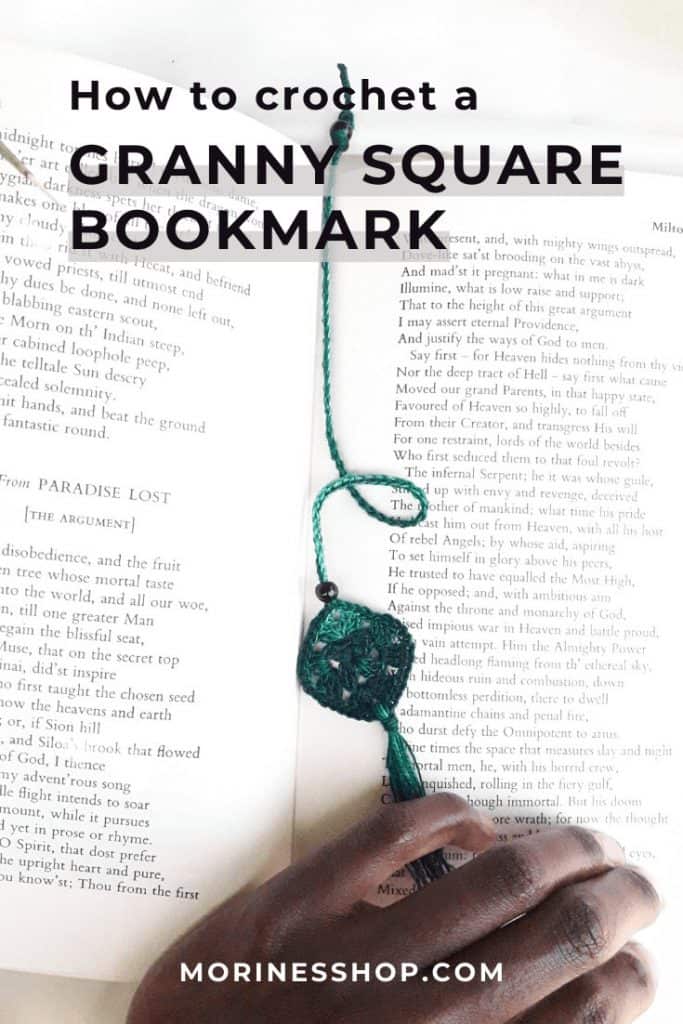 About this granny square bookmark.
This crochet granny square bookmark is a quick and easy project. You can whip up one in no time and in this post I will share exactly how to do it. By choosing different colors you can change the entire look. For instance, you can go dark and gothic or even sunny and bright, with this pattern there are endless possibilities.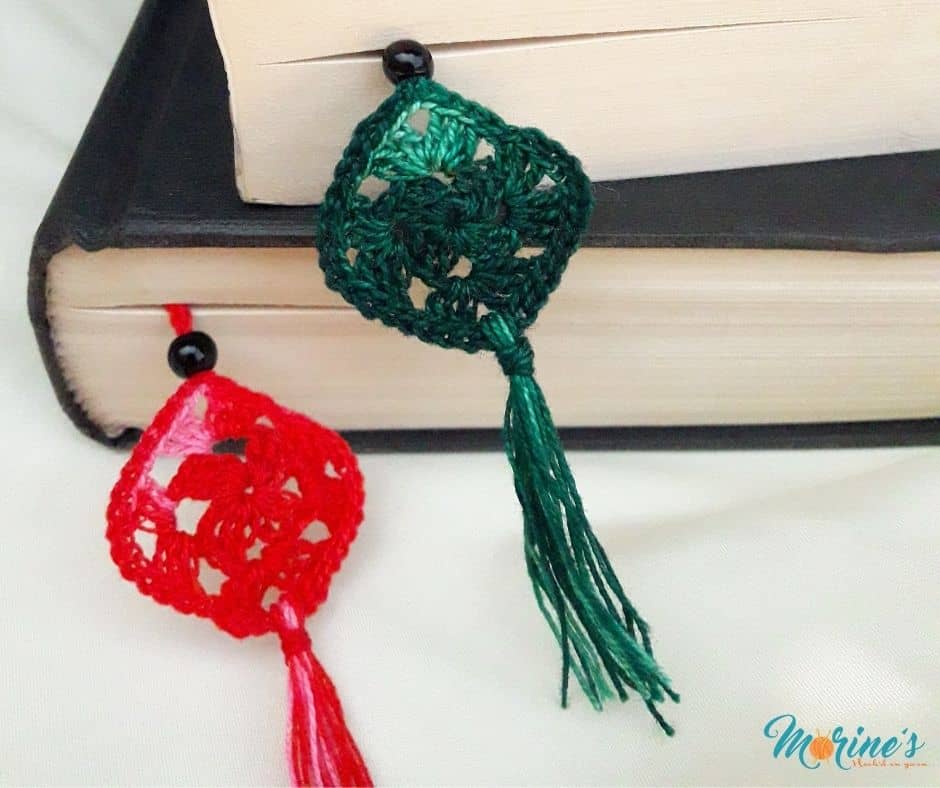 I used two-toned cotton embroidery thread and 1.5mm crochet hook for this pattern. However, don't let that deter you. If you don't have any of these materials, you can use any type of yarn similar to or thinner than fingering weight yarn and corresponding hook to make this crochet granny square bookmark. What you're aiming for is a bookmark thin enough not to deform your book.
Granny square bookmark.
Materials:
Two-tone or variegated Lace yarn
1.5mm (or 1.75mm) crochet hook
Scissors
Two small black pearl beads
Needle and thread
Stitches & Terms Used:
Ch= chain
Sl st= slip stitch
Sp= space
Dc= double crochet
Pattern.
To start off, with your chosen yarn and hook, work 2 rounds of the classic granny square pattern. If you're using thicker yarn, you might only need to make one round of the granny square. The square should measure approximately 1 inch.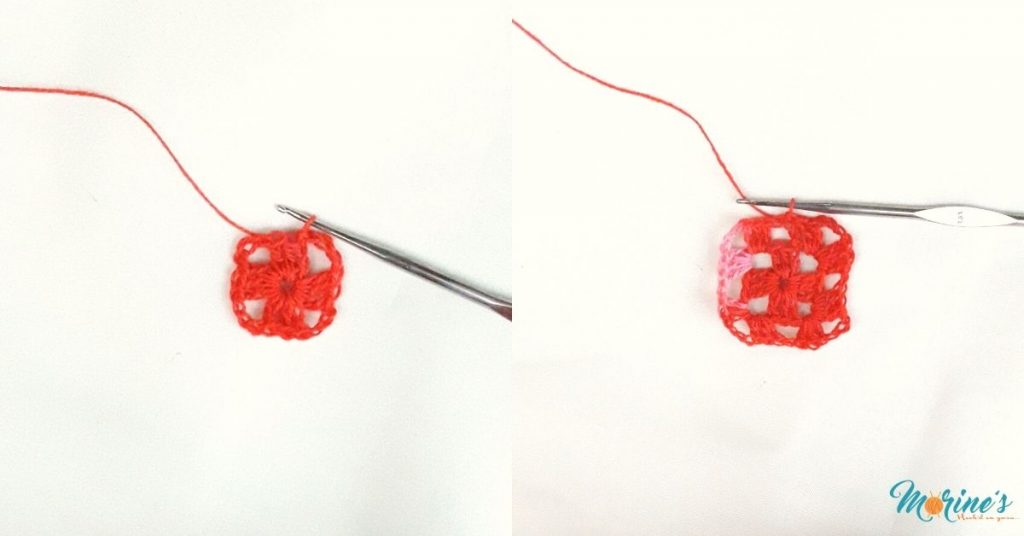 From here, you will work slip stitches in each stitch up to the second chain of the first corner.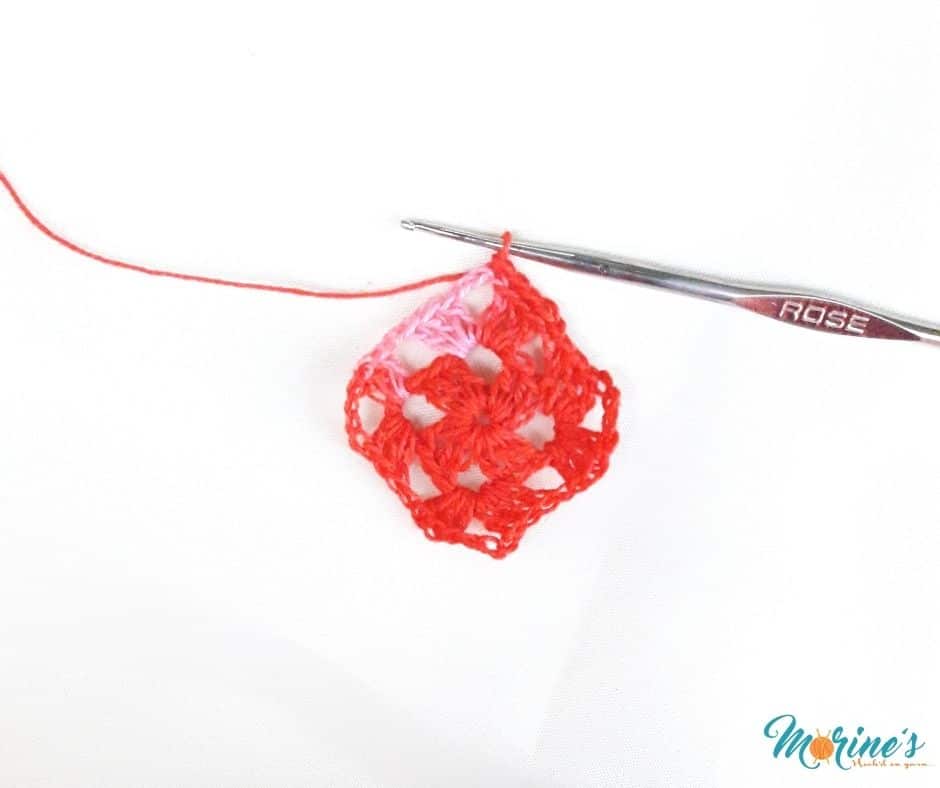 Next, make a chain of 101. This number of chains will depend on how long you want your bookmark. With the lace yarn and 1.5 mm hook, this will give me a length of about 12 inches, long enough for the biggest book I own. If you would like something smaller, a chain of 81 will do.
Starting from the second chain on your hook, slip stitch in each chain to the end.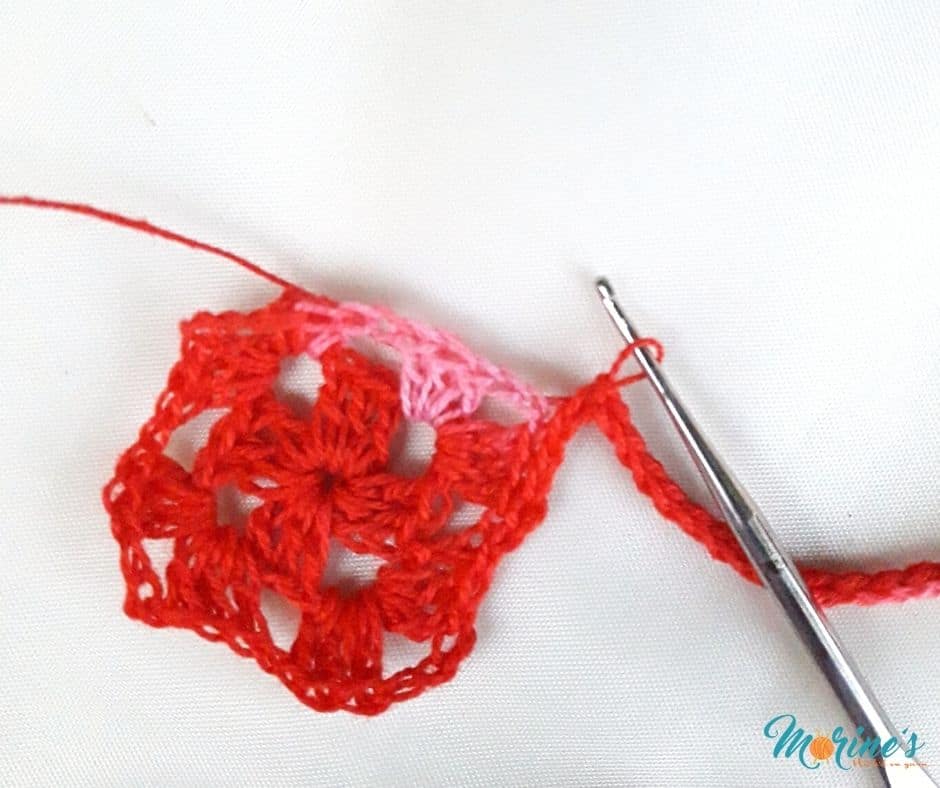 Continue working slip stitches in each stich across for the entire round. When you get to the beginning, fasten off and weave in your ends.
Thread your thread onto the tip of the tail and insert your first bead. Tie a not a few inches from the tip, insert your second bead and tie another knot to secure it.
Lastly, add a fringe at the opposite corner to the tail.
And there you have it, your very own granny square bookmark. These are so easy and fun to make. They also make a great addition for a book lovers gift, right? I'd love to see your versions of this bookmark. You can tag me on Instagram @morines_shop or share your projects on Ravelry.
Related Posts