Behind the bear Hybrid Series.
Over the course of the next several weeks, I'm going to share the details involved in modifying the Donato Bear into different Bear Hybrids with a touch of Morine Flair, starting with the Rainbow Bear .
A while back, I wanted to make toys for donation and that meant looking for a pattern that was fast to work up, cute and just the right size. Above all, I wanted them to have the same core but a bit of a difference to them so that each child would feel special. That's when I stumbled upon Lucia of Lanukas. pattern, the Donato Bear. It checked all my boxes so I decided to work on them, adding a bit of Morine Flair.
If you follow me on Instagram, your aware of the Morine Flair. This is a term a friend used to describe the touch I add to my makes that makes them pop.
Important:
To clarify, the original pattern is not mine. I will have you refer to Lucia's blog through most of it. I've provided clickable links to the pattern, they show in blue. Every time I'll mention the Donato Bear, just click it and it will take you to the original pattern.

Rainbow Bear Pattern
Materials:
For the full list, refer to Donato Bear.
Yarn in the following colours:

Yellow
Beige
Black
Lilac
Mint
Green
Orange
Red

One green and blue 8 mm safety eyes.
Instructions:
| Round Number | Colour |
| --- | --- |
| 1-5 | beige |
| 6-14 | yellow |
| 15-17 | black |
| 18 | lilac |
| 19 | blue |
| 20 | green |
| 21 | yellow |
| 22 | orange |
| 23 | red |
| 24-25 | black |
| 26-41 | yellow |
Nose- Beige
Ears- Yellow
And there you have it! The Rainbow Bear is fairly simple modification as it only required colour changes. It's going to get even more interesting as the weeks progress so be sure to sign up for my mailing list to stay in the loop.
Resources: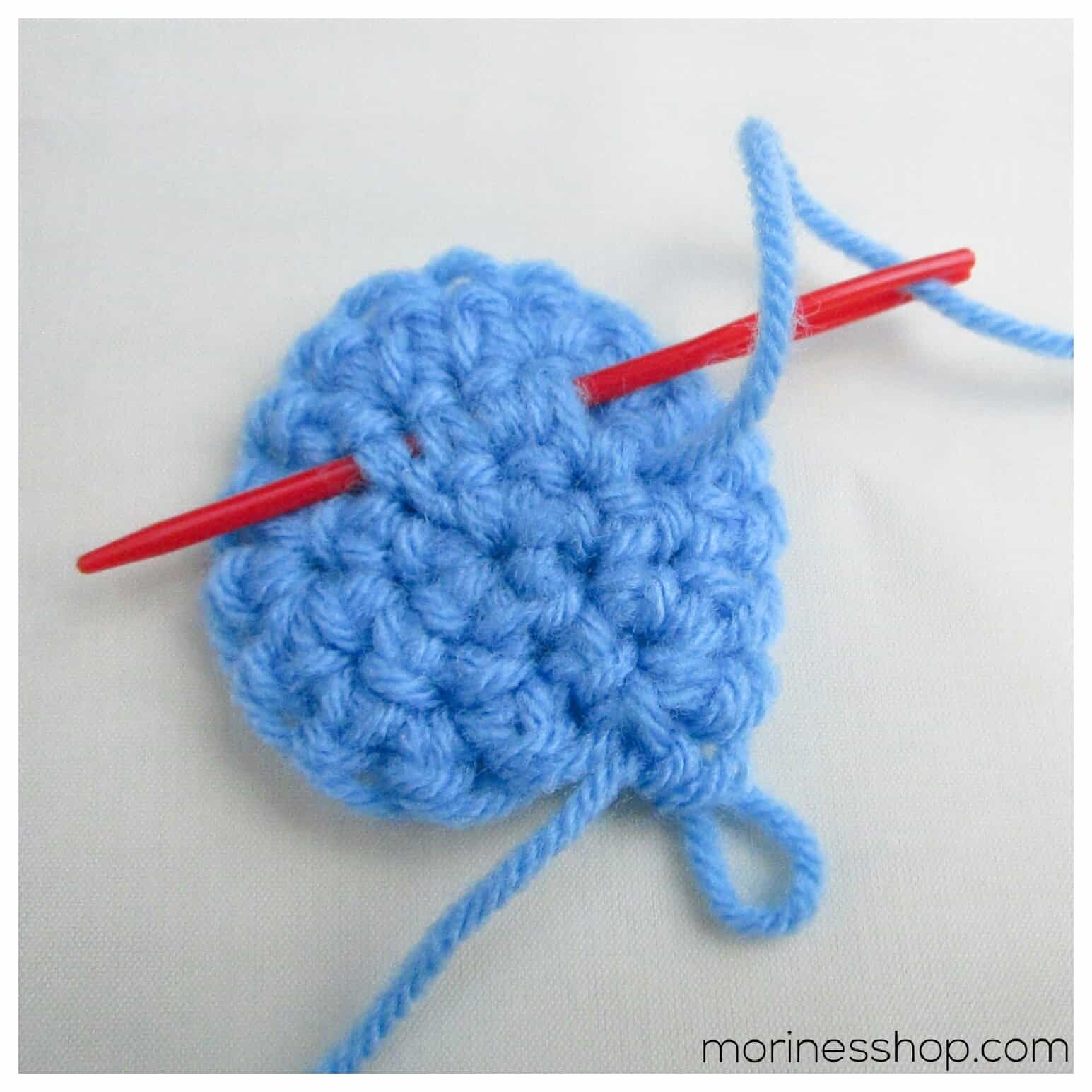 Learn how to work and secure your magic circle to avoid it coming undone as you continue with your crochet project.